An Introduction to our Amazing Team
Book a private appointment with an expert
(Face to face or virtual depending on your locations)
Or find out more about our talented team below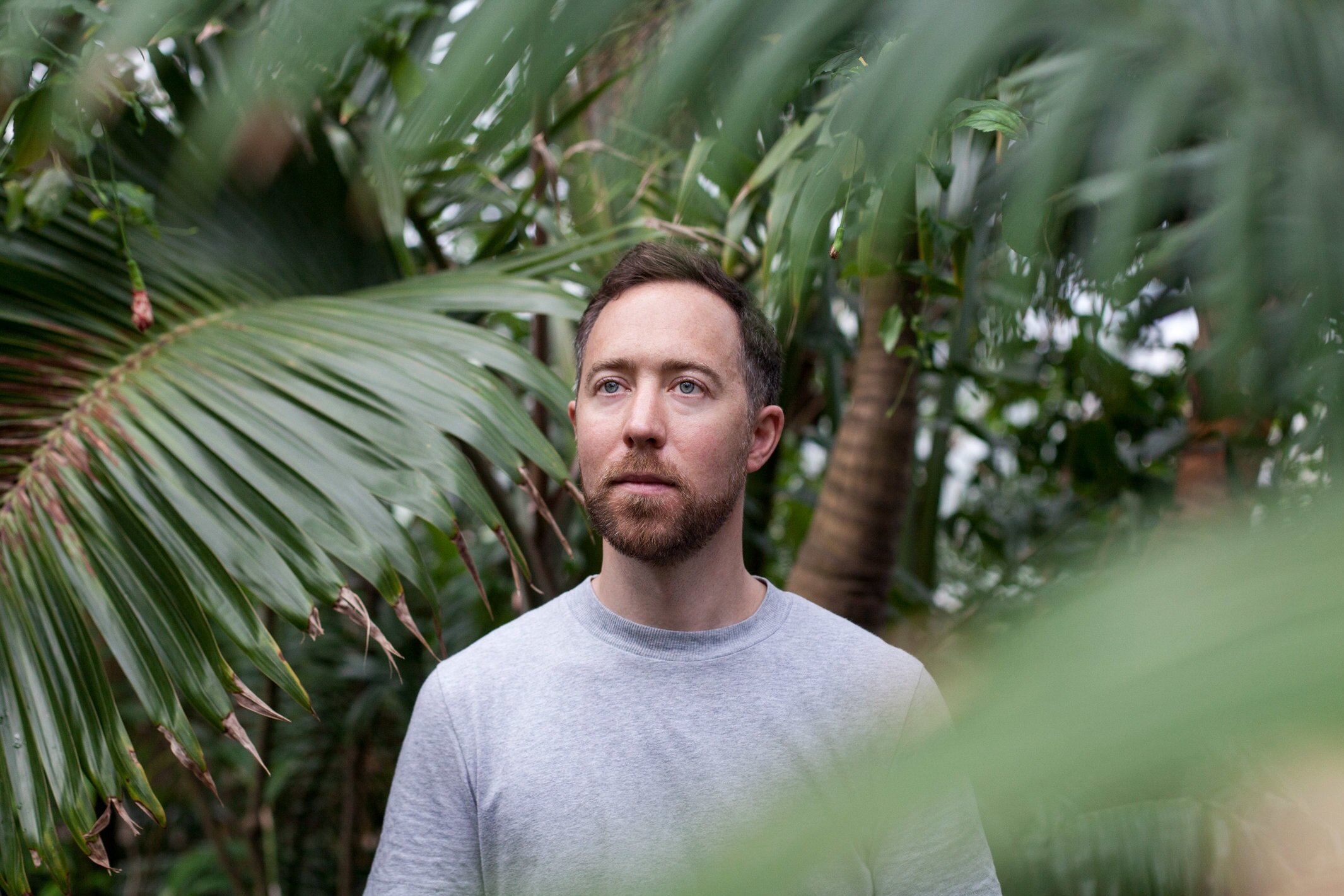 Levitate Founder | Mindfulness Expert | Meditation Teacher
Ryan is a huge believer in the power of community. His mantra "let's lift each other up" informs everything Ryan does. Ryan teaches mindfulness not as a philosophy, or a tool for achieving balance, but as a call to action. He emphasises that it is not enough merely to be kind to yourself, but that compassionate action is the source of greater happiness, and will naturally follow once you are able to find stillness. Ryan also grounds his teachings in science. As a former "fidgety sceptic", Ryan wanted the rigorous research to back up his subjective experience of mindfulness. That passion for combining science and spirituality carries across into his frequent inclusion of neuroscience when he teaches meditation.
Since starting meditating on a daily basis, Ryan has seen his life improve on every metric. He is healthier, happier, and more productive, and he sleeps better at night. Sharing this with others is an honour, and Ryan's passion comes across when he teaches.
Before founding Levitate and training to teach meditation at the world-famous Unplug Meditation studio in LA, under the guidance of internationally renowned stress management expert and bestselling author Davidji, Ryan spent over a decade working at some of the world's top advertising agencies, where he learnt his trade managing marketing campaigns for everything from chocolate to cars. While he was at it, Ryan also learnt quite a lot about stress... In a 'work hard play hard' industry where pulling all-nighters was a badge of honour, he saw too many people (himself included!) suffering under the pressures of the job, without the right tools or support to manage their mental health.
Ryan has been featured in the Londonist, A Way to Live Well, De-Stress Digital and other local media outlets. He has partnered with organisations like m/SIX, The & Partnership, Clear Channel, Football Radar, ClearScore, Business in the Community and many more to speak and lead training on mindfulness and employee wellbeing.
Executive Coach | Speaker | Entrepreneurship Trainer
Katy works with leaders to help them transform: Katy Trost is an Executive Coach, certified through the Institute For Professional Excellence in Coaching (IPEC), ACC accredited by the International Coach Federation (ICF), and a contributor to Forbes Magazine. She works with founders, CEOs, and executives of small- to midsize companies helping them navigate their biggest challenges of accelerated business growth so they can reach that next level of success.
Katy helps them create objectives and key results, think more strategically, prioritize, execute efficiently, cultivate self-awareness and higher emotional intelligence, communicate better, and delegate more effectively – essentially become the highest performing version of themselves as a leader. Her extensive knowledge and understanding of psychology and neuroscience combined with a deep passion for business and leadership enable her to facilitate others in transforming their perspective, performance, and peace of mind.
Born and raised in Germany, Katy spent four years traveling the world before moving to New York City, starting her first business at the age of 21. While abroad she spent multiple months in Buddhist monasteries studying the mindfulness teachings of Thich Nhat Hanh and Vipassana, learning how to implement them to improve performance and balance in life and business. Through her research on how the brain manifests stress in the body, she was able to heal herself from years of chronic pain.
Katy's work has been featured on Forbes, Success Magazine, Addicted2Success, Best Self Magazine, Thrive Global, The Best You Magazine, Thought Catalog, and other media outlets. She partners with organizations like WeWork, Soho House, and Techhub as well as Quinnipiac University to lead training on the topics of entrepreneurship and high-performance psychology and hosts events around the world.
Movement Meditation Teacher | Tarot Reader | Massage Therapist | Essential Oils Expert
Movement Meditation: In our fast-paced London lifestyles, it can be all too easy to live in our heads. Our mind has a tendency to distract us from what is happening in the here and now - a space that is often rich with the potential for peace, joy and stillness if we allow ourselves to surrender to it. When we take time to connect more deeply with our bodies, we connect with the Earth - grounding ourselves in the biological reality of human existence. Omotayo's embodiment events are part embodiment workshop, part movement meditation, and part ecstatic dance.
Tarot Reading: Tarot is a powerful tool for self-enquiry, self-development and healing. The cards act as a mirror that gives us a glimpse into the truth of our heart. What was perhaps buried deep in our unconscious is suddenly laid before us in plain sight, so that we may take stock of where we find ourselves and make steps to create more ease and flow in our lives. Private readings or intro classes can be offered.
Massage: No other form of connection is as universal and as powerful as touch. It is a fundamental part of the human experience. A massage is one of the most simple and effective ways to be touched in a way that benefits our wellbeing. When receiving a massage, it is not only our muscles that are being worked on. Our entire nervous system becomes engaged in the communication between therapist and client - and we find ourselves calmed through pathways that were put in place before we were born. Massage has been proven to be an effective treatment for reducing stress, pain and muscle tension.
Essential Oils (blending workshops and intro workshops): Essential oils are a potent, natural solution that supports us in reclaiming our wellbeing and stepping away from a dependency on our medicine cabinets. For those with an interest in natural healthcare and holistic therapies as a means to support physical and emotional wellbeing, these workshops offer a wonderful opportunity to learn about how these oils can be integrated into your self-care toolbox.
In her former career, during 9 years spent in advertising client services, Omotayo worked with world famous brands including Samsung, Vice Media, Unilever, Warner Music and Levis.
Since 2018, Omotayo has been hard at work developing her personal passions for different wellness modalities in a number of fascinating directions. She has been featured at Wilderness Festival 2019, Secret Yoga, as well as being invited to host events at Soho House Barcelona and 42 Acres in Shoreditch.
DNA Dietitian | Nutrition Counsellor | Wellness Consultant
Rachel (aka The DNA Dietitian ®) has been highly trained in Workplace Wellness by the British Dietetic Association (BDA), using a proven evidenced-based strategy. She works with individual clients and also provides workplace wellness initiatives in London and New York.
Workshops: Lunch and learn workshops/talks around current trending topics such as 'Gut Health', 'Diet Myths', 'How to prevent burn out', 'Enhance your health with a DNA diet', 'Improve focus and productivity with food', and 'Food and Mood'.
Private 1:1 consultations: One-to-one health check using a clinical grade Tanita body scanner and Dietetic, clinical and lifestyle assessment
Private 1:1 nutrition counselling: For weight loss, pre diabetes, high cholesterol, high blood pressure and irritable bowel syndrome. Harvard developed genetic analysis is also offered.
Workplace wellness consulting: Improving the workplace environment (working with managers to improve healthy food choices).
Having previously trained at King's College London and Imperial College Trust, Rachel was a Clinical Dietitian at Chelsea and Westminster Hospital before setting up her private practice on Harley Street. Rachel has worked with: The Assemblage, The Collective, Fresh Fitness Food, ICBRKR.
Rachel's expert nutrition and DNA-based dietetic advice has been featured in titles including Men's Health, The Telegraph, Pop Sugar, The Daily Mail, Netdoctor and more.
Functional Nutrition Health Coach | Inspirational Speaker
Henrietta is a functional nutrition health coach. As a functional nutrition health coach, Henrietta looks to identify the root causes of manifesting symptoms, and then guides and supports clients with strategic dietary, lifestyle and behavioural shifts.
As well as working privately with clients, Henrietta is also a speaker and is passionate about educating and inspiring people to take a stand for their health and vitality. Through corporate seminars, workshops and pop up clinics, Henrietta ignites confidence that health can be simple and accessible to everyone.
Private 1:1 coaching: Henrietta works with clients who are struggling with chronic symptoms using her five to thrive personalised approach which combines science and education with ongoing support and accountability.
Functional testing: Henrietta offers a broad range of stand alone testing, including food sensitivity testing, gut complaint testing and sex and stress hormone testing.
Corporate & event speaking: Henrietta's speaking style is fun, engaging and interacting. She covers a broad range of topics including stress resilience, gut health and nutritional psychiatry.
Bespoke workshops and pop-up clinics: Workshops are more intimate and conversational with bespoke themes based on the client's brief. Pop-up in office clinics are a great way for employees to benefit from 1:1 support with any personal health concerns.
Having formerly felt helpless and desperate in the face of her own health issues (PCOS, anxiety and IBS), Henrietta's mission is to empower men and women to take back control of their health. Henrietta holds an MA Philosophy, FDN-P (functional nutrition health coach), AIS Therapist (active isolated stretching), and is currently completing teacher training in Wing Chung and Qi Gong.
Brands that Henrietta has worked with include Lidl, LEON and Montreal Associates.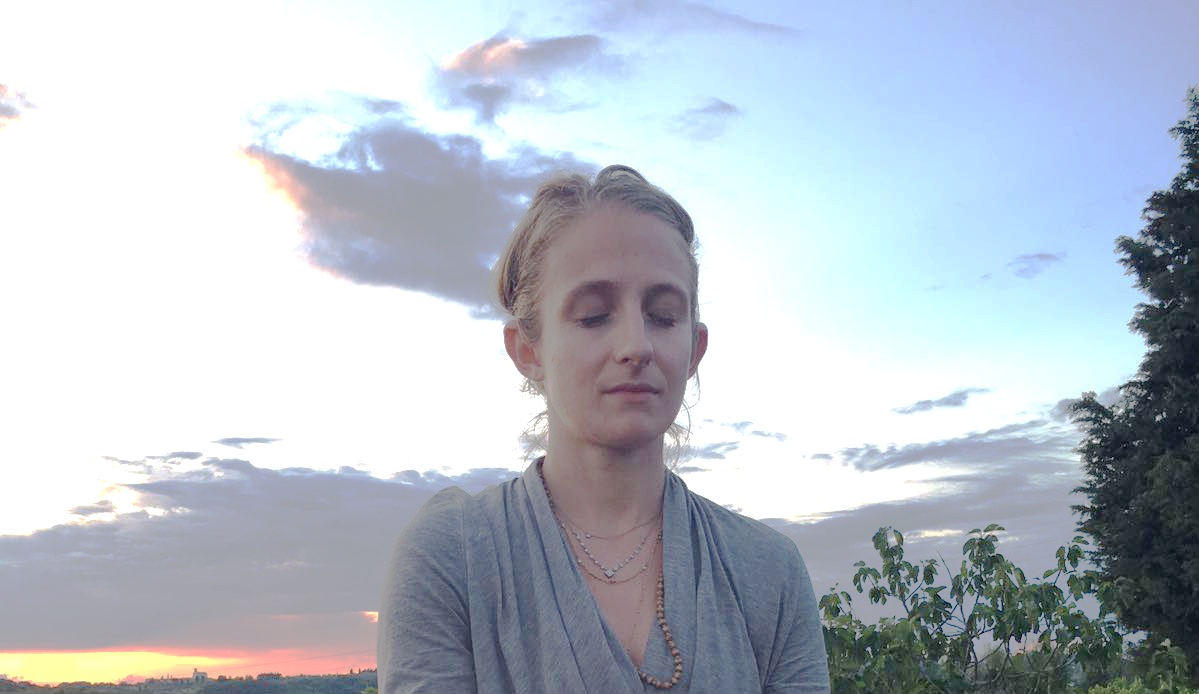 Heart-Centred Meditation Teacher | ISHTA Yoga Teacher | Children's Yoga Teacher
Chloe's approach to meditation is grounded in ISHTA (Integrated Science of Hatha, Tantra and Ayurveda), which focuses on a heart-centered approach to life and generosity of spirit. Whether you are looking for clarity of mind, or a deeper spiritual practice, Chloe will provide you with the tools needed to bring inspiration into every moment of your living.
Chloe is a powerful blend of fast moving New Yorker and graceful yoga and meditation teacher. She is a 500-hour certified ISHTA yoga teacher, trained in New York City in 2009. Chloe also trained as a 100-hour certified Bent On Learning children's yoga teacher in 2011. Chloe moved to London in 2012 and has been teaching private meditation and yoga sessions, group classes and in primary schools ever since.
We are Growing
We are on the lookout for exceptional teachers to join our team
If you are an experienced and qualified teacher of meditation, breathwork, or guided imagery and would like to teach at our studio, please get in touch. We'd love to hear from you!
We are in need of studio karmis
Join us at an exciting stage - the start! Opportunities to grow with us, enjoy free meditation classes, learn how to run a studio, and take on additional responsibilities aligned with your own interests and goals. We will work with you to design your perfect role.